Such an unfortunate fellow!
A student of Federal University of Technology, Akure (FUTA) with the Facebook name 'Tobi Medal' has openly bragged about raping girls in a Facebook group.
He advised guys to lure girls who have been playing hard to get and rape them.
When challenged, Tobi said he is very serious about his advice and it has worked for him on more than one occasion.
Read his posts below: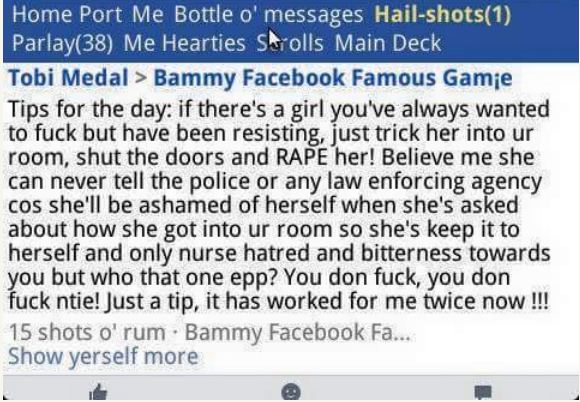 Follow MyPortalNg on Twitter!
Like MyPortalNg on Facebook!